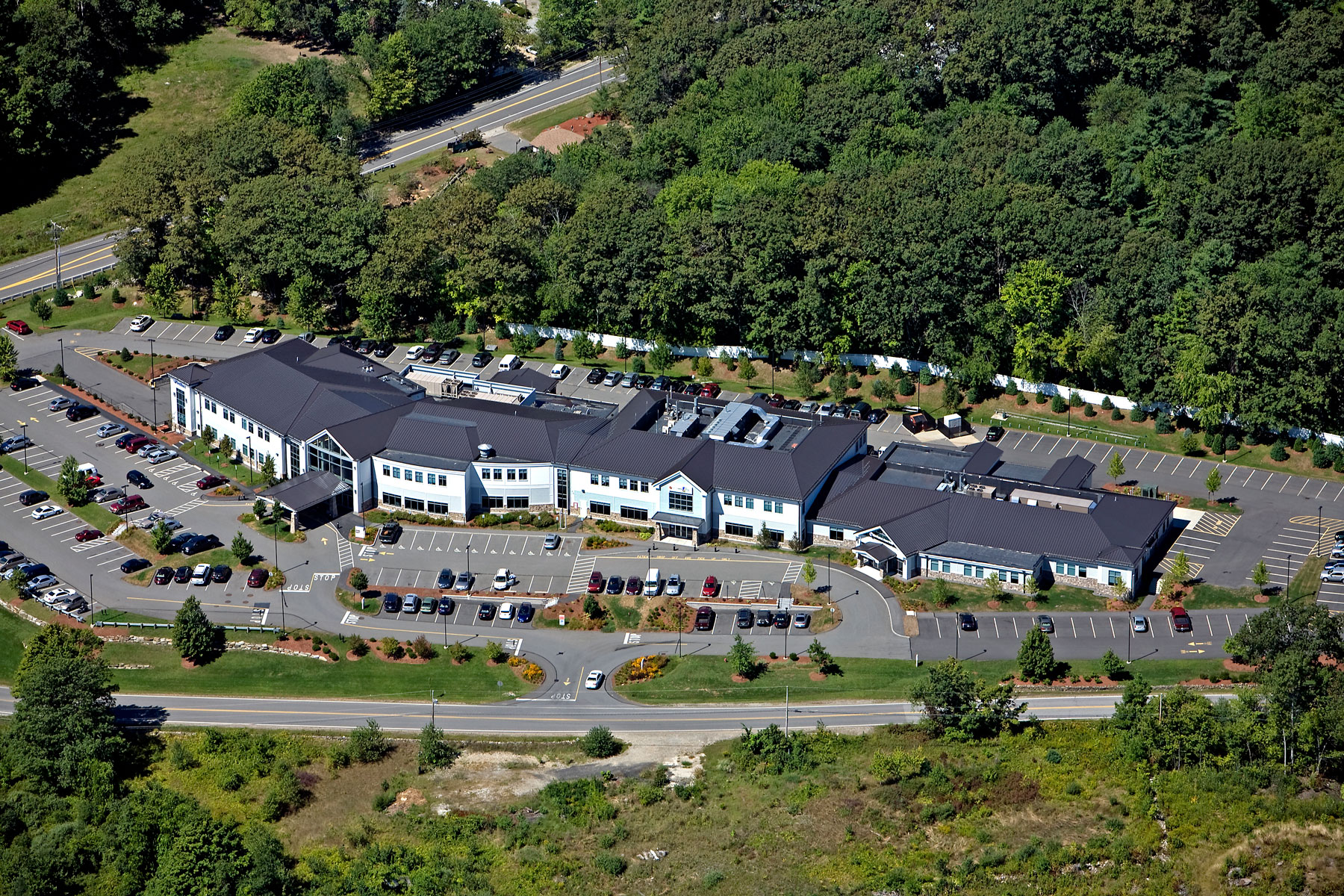 Elliot Hospital / Londonderry, NH

39,881 sf of 24 ga steel onsite roll formed standing metal roof panels over 5 lb red rosin paper,
40 mil ice & water shield, 20 ga steel "Z" girts, 1/2" dens deck, 3" polyiso insulation & Griffolyn
TX 1200 FR vapor barrier on a steel roof deck.
16,573 sf .060 non-reinforced EPDM fully adhered over fully tapered polyiso roof insulation.
Click on the thumbnail images below to enlarge them.