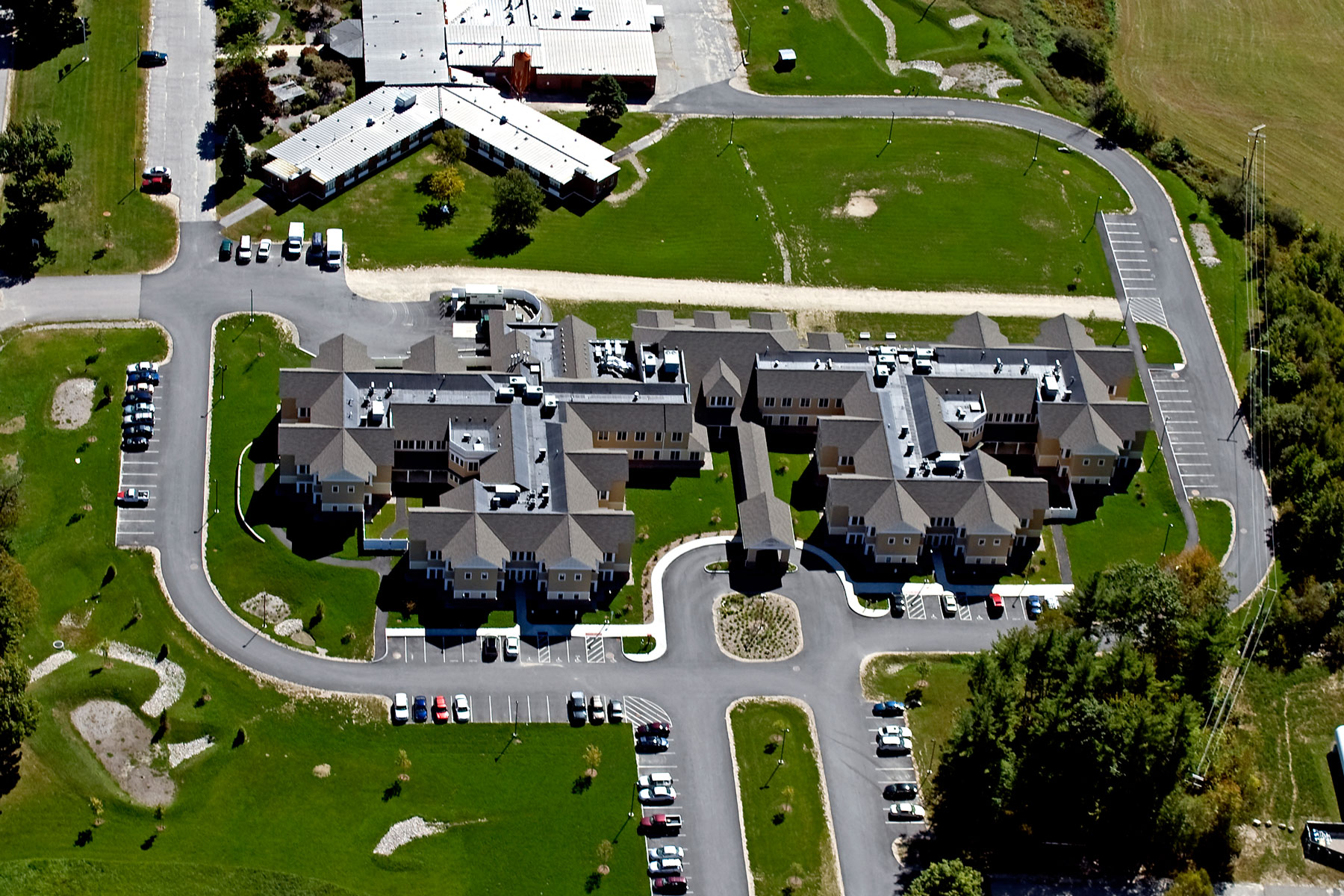 Mountain View Nursing Home / Ossipee, NH

45,670 sf of architectural shingle roofs over 30# felt, ice & water shield, vented nail board,
4" polyiso, and 40 mil ice & water shield on a ½" dens deck. 17,904 sf of .060 non-reinforced
EPDM fully adhered over fully tapered insulation.
Click on the thumbnail images below to enlarge them.